Welcome to
Civil, Architectural and Environmental Engineering
RT @
sergiocasterdz
: Shoutout to my students who are attending
#ERSS2022
and presenting their (awesome!) work on equitable energy transition…
Home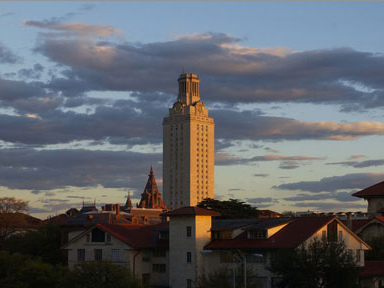 The National Academy of Engineering (NAE) announced today that James Barnard, alumnus of the Department of Civil, Architectural and Environmental Engineering, has been elected to the prestigious academy.
Read more: Alumnus Elected to National Academy of Engineering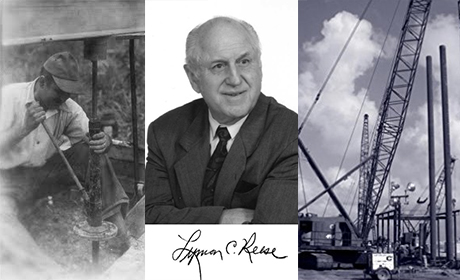 Professor Lymon C. Reese had a 33-year career at UT Austin, conducting pioneering work in performing field studies with instrumented piles and drilled shafts. Elected to the National Academy of Engineering in 1975, he developed analytical methods now widely used in the design of deep foundations.
Area(s) of Expertise:
Geotechnical Engineering
Sustainable Systems Engineering
Educational Qualifications:
Ph.D., University of Cambridge, 2015
M.S., Indian Institute of Technology Madras, 2010
B.E., Anna University, 2008
Technical Interests:
Multi-scale modeling of natural hazards, landslides, earthquakes, debris flows, material point method, discrete element, and lattice Boltzmann, high-performance computing in geomechanics; large-scale big data frameworks for modeling infrastructure systems.
News
Mimicking the human body, specifically the actuators that control muscle movement, is of immense interest around the globe. In recent years, it has led to many innovations to improve robotics, prosthetic limbs and more, but creating these actuators typically involves complex processes, with expensive and hard-to-find materials.
Keep reading
The University of Texas CAEE Student Team took home the first place trophy in the Texas Water Conference's Student Design Competition this year. The team was composed of three environmental engineering grad students, Himanshu Sail, Shivani Katkar, and Jake Goodman, and mentored by Associate Professor Manish Kumar.
Keep reading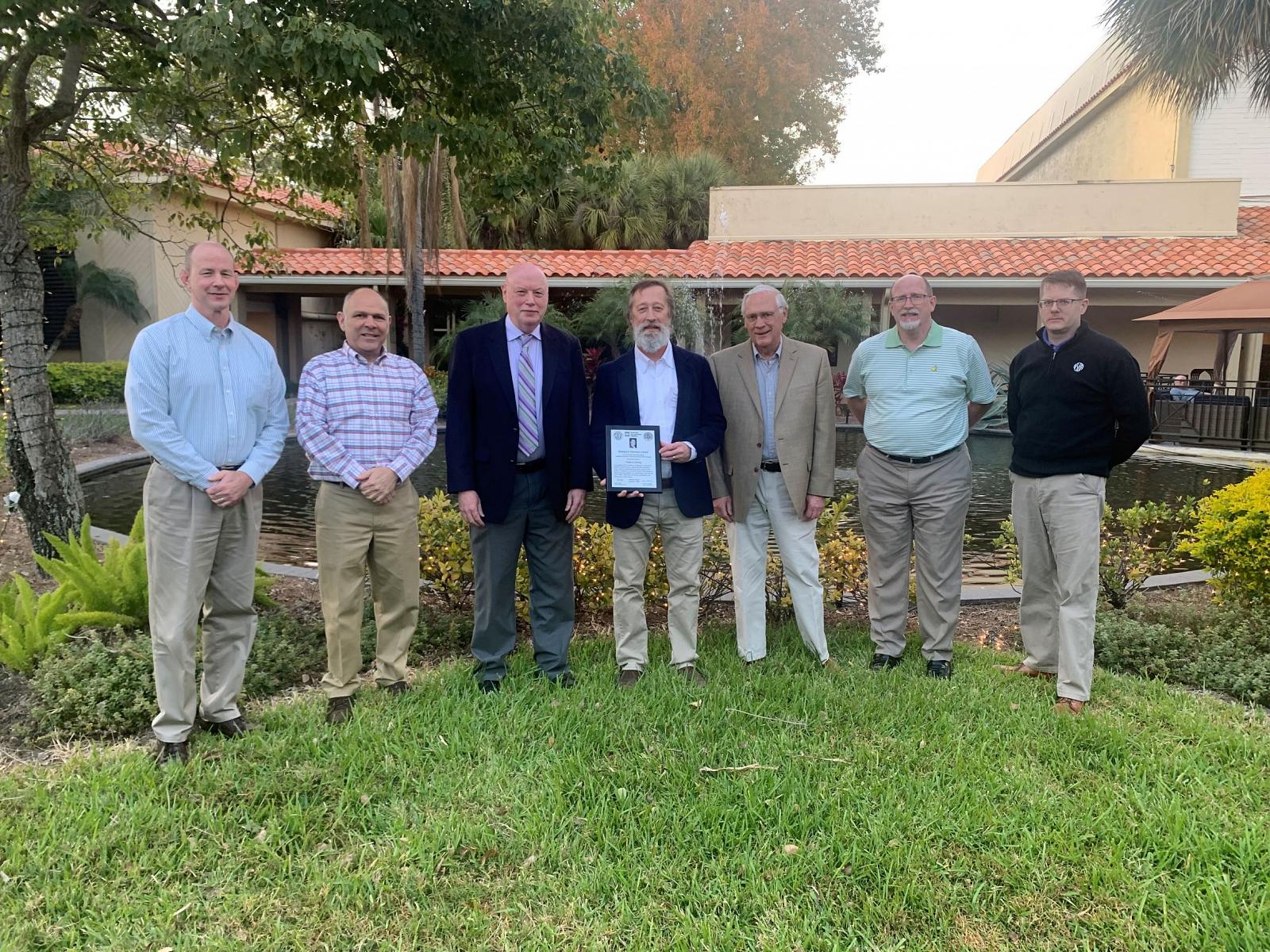 Dr. Todd Helwig, professor and director of the Ferguson Structural Engineering Laboratory, has won the 2022 Richard S. Fountain Award for his innovation and leadership within the steel industry.
Keep reading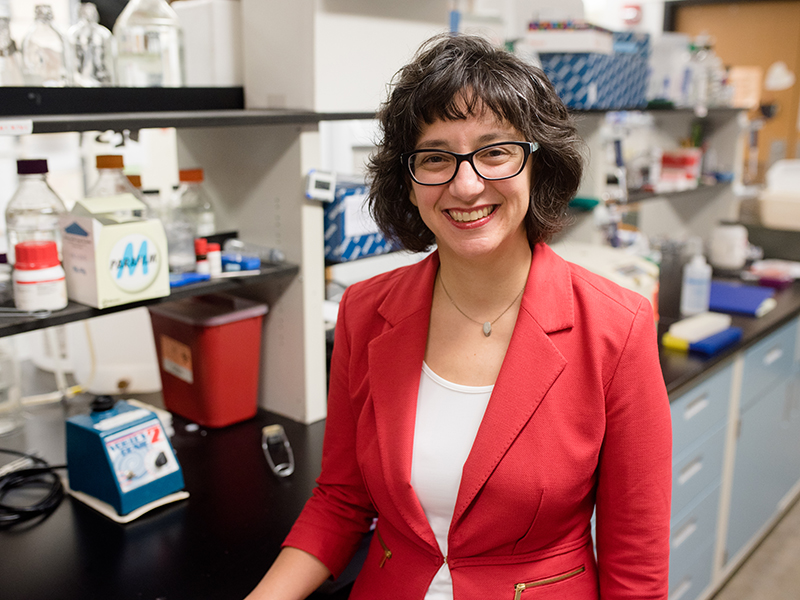 Dr. Mary Jo Kirisits, environmental engineering professor for CAEE, has won the 2022 Maxine and Jack Zarrow Family K-16 Teaching Innovation Award. The award is reserved for faculty members in the Cockrell School of Engineering who has most impacted students in K-12 and beyond, encouraging enrollment into STEM education and empirically improving the educational experience across all grade levels.
Keep reading
Top Ranked Programs
Civil & Environmental Engineering Program Ranked in the Top 5 in U.S. News and World Report Rankings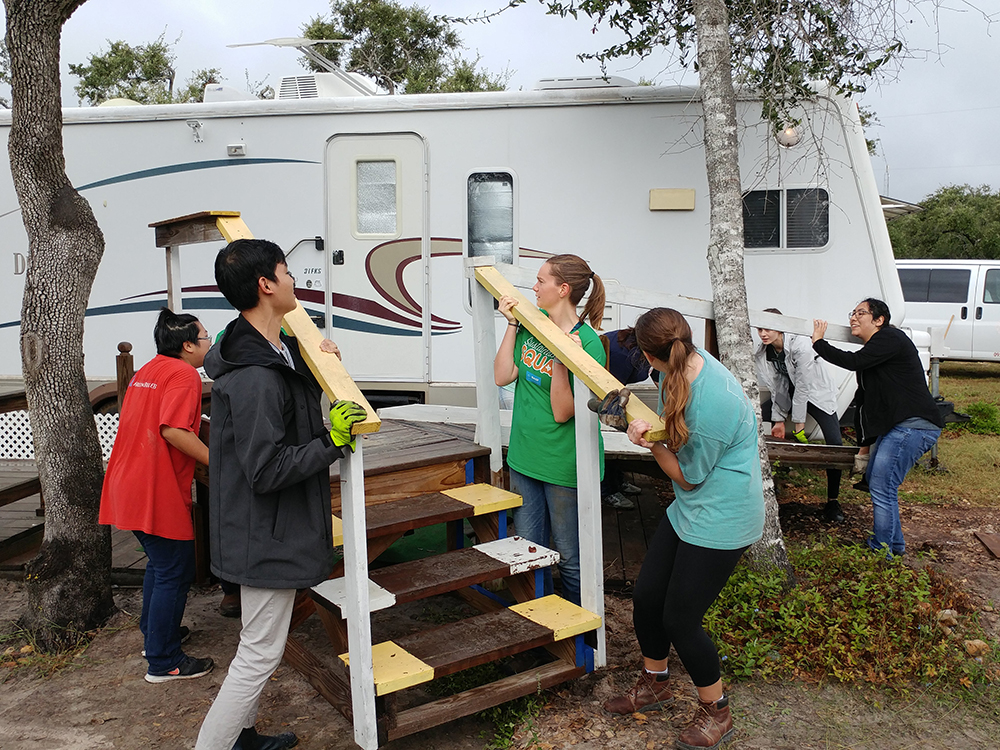 #5
Undergraduate Civil Engineering Program
$60K+
Average Starting Salary of Our B.S. Graduates
92%
Of Our Students Participate in Internships
Spotlights
Explore more at the CAEE Department