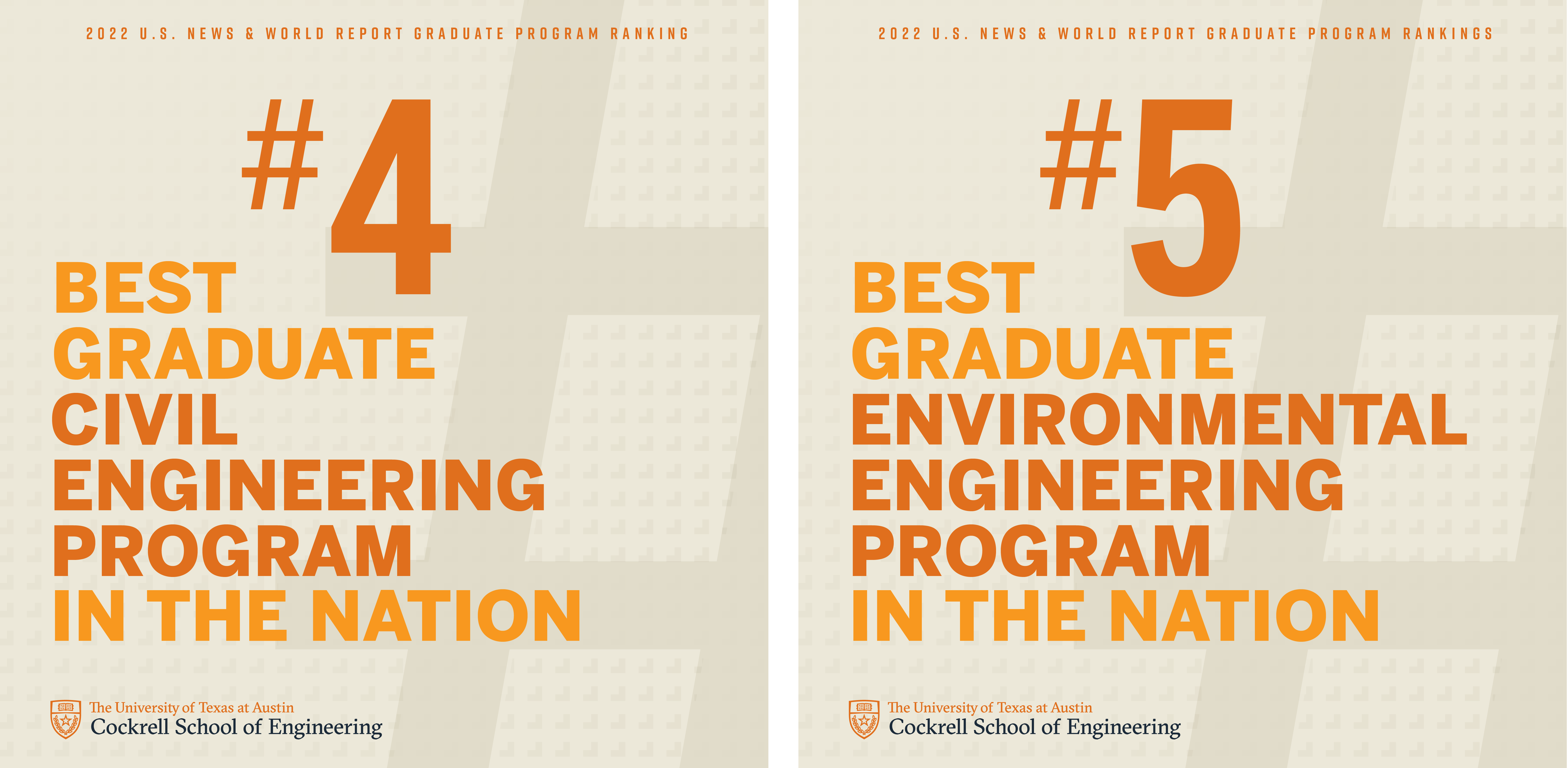 The Civil and Environmental Engineering Programs are once again top-ranked in the U.S. News & World Report's 2022 graduate program rankings, certifying the department's position as one of the nation's top engineering programs.
The graduate program in Civil Engineering is ranked No. 4 and the Environmental/Environmental Health Engineering program is ranked No. 5.
The department's graduate program provides students with the educational background needed to develop solutions, technologies, and sustainable systems that impact society and improve lives around the world. Graduate students work collaboratively alongside faculty who are internationally recognized leaders in their fields.
U.S. News & World Report's engineering graduate program rankings are based on student acceptance rates, faculty/student ratios, research expenditures, reputation among engineers in industry and academia, the number of doctoral degrees produced, the percentage of faculty elected to the National Academy of Engineering and entrance exam scores.
Additionally, several of UT Austin's engineering programs ranked in the nation's top 10 for their respective programs and all programs finished in the top 20, according to the rankings.