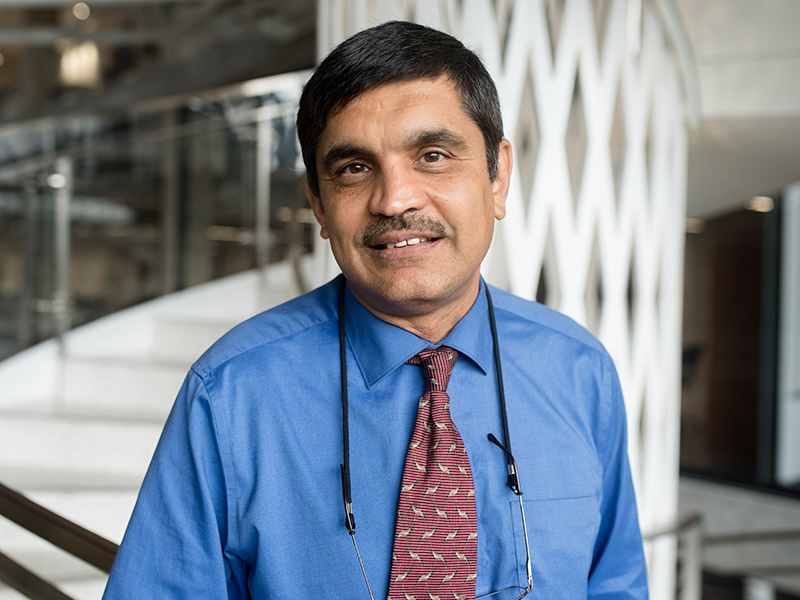 bhat@mail.utexas.edu
512-471-4535
Office Location: ECJ 6.810
Chandra Bhat
Professor
Joe J. King Chair in Engineering
Area(s) of Expertise:
Transportation Engineering
Educational Qualifications:
Ph.D., Northwestern University, 1991
M.S., Virginia Polytechnic Institute and State University, 1987
B.T., Indian Institute of Technology Madras, 1985
Technical Interests:
Social and environmental implications of transportation:
Discoveries, recognized theories, and insights to examine the inter-linkages between human behavioral dynamics and activity-travel choices on the one hand, and built environments on the other, especially at the interface of transportation, urban policy design, public health, energy dependence, sustainable development, and greenhouse gas emissions.
Connected and automated smart transportation systems (CASTS):
Behavioral and planning implications of CASTS while considering cybersecurity and wireless routing, investigating the potential land-use, technology adoption behavior, and activity-travel behavior effects of CASTS.
Data science and predictive analytics:
Cutting-edge methods on data collection design and data analysis, econometric choice methods, predictive analytics for transportation policy analysis and forecasting.