News & Features
2018 Academy of Distinguished Alumni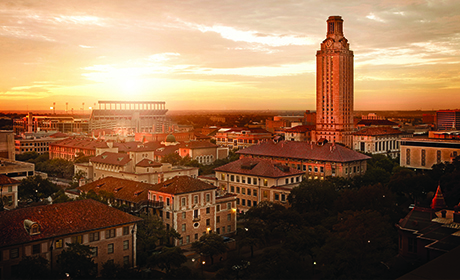 July 9, 2018
Eight alumni and one faculty member from the Department of Civil, Architectural and Environmental Engineering at The University of Texas at Austin have been elected to the Academy of Distinguished Alumni.
The department established the Academy of Distinguished Alumni to acknowledge the professional achievements and contributions of its graduates. Twenty-seven charter members were inducted into the academy in 2003, and over 125 additional members have been selected since.
These distinguished graduates are recognized for expertise in their fields, research and education advancements and strong leadership qualities. The 2018 honorees William M. Camp III, Robert B. Daigh, Richard B. Easley, Karl A. Frank (Honorary), John N. Furlong, Deb A. Niemeier, Honggun Park, David H. Sanders, Thomas W. Schuessler, and David M. Stueckler.
"I am very excited for and proud of the new members of the Academy, " said Department Chair Bob Gilbert. "The way we change the world is through our alumni. Their success fosters the success of our department and our future alumni. Hook 'em Horns!"
The Class of 2018 will be inducted on September 28, 2018. Alumni, faculty and students are invited to attend the induction ceremony.
For more information, please contact Jessica Serna