Research Vision
Sustainable Nano-Engineering for Water Treatment Lab focuses on design and development of novel and human-centered water treatment technologies. The primary goal is to enhance economically challenged communities' access to potable water via innovative nanomaterial-enabled treatment processes. By integrating state-of-the-art experimentation and modeling under...
Read more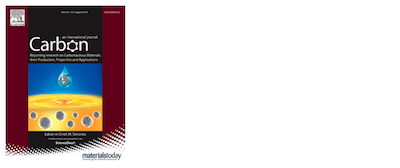 SusNWaTr group has published a co-authored journal article in Carbon, titled: "Functionalization of Single Walled Carbon Nanohorns for Simultaneous Fluorescence Imaging and Cisplatin Delivery". Indu Sabaraya, a second year Ph.D. student, and Dipesh Das, a recent PhD graduate of the group, are co-authors of this article. This article studies simultaneous delivery of chemotherapeutic cisplatin from single-walled nanohorn cone interiors to the targeted tissue and images the nanoparticle transport to the target using conjugated quantum dots (QDs).
Abstract: Single-walled carbon nanohorns (SWNHs) have already been investigated in the literature as photothermal and drug delivery agents for potential cancer therapy, particularly for the eradication of bladder cancer lesions. In this study, the potential for SWNHs to serve as a nanotheranostic vehicle with targeted delivery for treatment and dynamic imaging capabilities, is demonstrated. Simultaneous delivery of the chemotherapeutic cisplatin from SWNH cone interiors to the targeted tissue and imaging of the nanoparticle transport to the target using conjugated quantum dots (QDs) have been studied. Following successful formation of cisplatin-modified SWNH-QD hybrids and their subsequent characterization, drug release profiles show that QDs do not hinder the therapeutic ability of SWNHs. In addition, the conjugates were trackable over the course of a 3 d period, which indicates that endocytosed SWNHs can continue to deliver therapy after removal of the nanoparticle solution. This unique SWNH will ultimately enable the optimization of nanoparticle properties to achieve maximum efficacy.