Research Vision
Sustainable Nano-Engineering for Water Treatment Lab focuses on design and development of novel and human-centered water treatment technologies. The primary goal is to enhance economically challenged communities' access to potable water via innovative nanomaterial-enabled treatment processes. By integrating state-of-the-art experimentation and modeling under...
Read more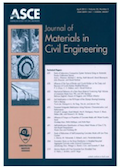 Saleh group has co-authored a journal article in Journal of Materials in Civil Engineering, titled: "Investigating the ability of nanomaterials to effectively disperse in asphalt binders for use as a modifier". This work is a result of a successful collaboration between Drs. Saleh and Bhasin and is a product of the TxDOT funded research project. Indu V. Sabaraya, a second year PhD student in SusNWaTr group, is the lead author of this paper. Dipesh Das, a recent graduate of SusNWaTr group, is also a coauthor in this article. This article addresses a crucial data gap by studying dispersion state of a few selected engineered nanomaterials in asphalt fractions; these solvent fractions are the most ideal non-viscous surrogates of different asphalt components. The dispersion state and size of the nanomaterials in suspension are monitored with dynamic light scattering. Rheological properties of nano-modified asphalt are analyzed with dynamic shear rheometer (DSR) and bending beam rheometer (BBR) tests.
Abstract: Several studies have investigated the use of nanomaterials to modify asphalt binders and achieve improved properties. It is possible that in some cases nanomaterials do not disperse and agglomerate within the asphalt binder. In such cases, the benefits from the addition of these nano-scale modifiers are limited and are likely driven by mechanisms that can potentially be achieved using larger filler-sized materials. This study investigates the dispersion characteristics of a selected set of nanomaterials in surrogate solvents that represent a physicochemical environment similar to that of asphalt binders. The study also investigates the influence of these nanomaterials on the performance characteristics of asphalt binders. Results show that among the nanomaterials evaluated, those that tend to disperse relatively better in the surrogate environment, i.e. retain their nano-scale identity better relative to others, also tend to show a relatively better performance in terms of rheological properties. This is especially true at low temperatures.