Academy of Distinguished Alumni
Alumni Image #1:

Image Caption Title #1:

Formosa Chemicals- Mailiao, Taiwan

Image Caption #1:

Adams has developed and invented patented advanced industrial wastewater treatment technologies such as the AIS System, that are installed all over the world.

Alumni Image #2:

Image Caption Title #2:

Vatva Industries - Ahmedabad, India

Image Caption #2:

World-class regional advanced wastewater treatment facility that treats 600+ combined industries related to dyeing and textile production.

Alumni Image #3:

Image Caption Title #3:

Marathon Petrochemical Corporation - Garyville, Louisiana

Image Caption #3:

Adams designed an advanced wastewater treatment facility for a petrochemical refinery along the Mississippi RIver. He has completed nearly 1,000 industrial wastewater management projects.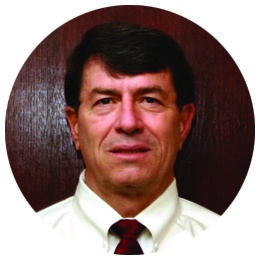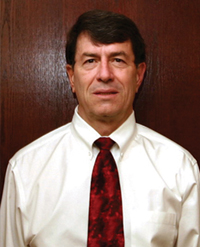 Carl E. Adams, Jr.
Ph.D., University of Texas at Austin, 1969
M.S., Vanderbilt University, 1966
B.S., Vanderbilt University, 1965
Dr. Carl Adams, Jr. is considered one of the leading international experts on industrial wastewater management. He has consulted on more than 900 U.S. and international projects in nearly 40 countries and major clients have included GE Plastics, ExxonMobil, MarathonAshland, Olin Corporation, Monsanto, Solutia, DuPont, Huntsman Chemicals, Nova Chemicals, Formosa Chemcials and 3M.
After graduating with his Ph.D. from UT, Adams formed established Associated Water & Air Resources Engineers, Inc. (The AWARE Corporation), which eventually developed into the largest industrial wastewater management engineering organization in the United States.
Years later, Adams and a small group of experts from AWARE founded the ADVENT Group, Inc., a firm that offers integrated industrial wastewater management services to industry. Since ADVENT's inception, he has developed three patents involving advanced industrial wastewater treatment technologies. Forty-four of these patented systems are installed in 13 different countries.
Adams has also authored over 100 technical publications and presentations; co-authored and edited four books and several engineering manuals regarding design and management. Professional activities include technical seminars and courses in the U.S., Europe, South America, Asia, the Middle East and Australia.
In addition, Adams has served as a Visiting Adjunct Professor at Vanderbilt University for Application of Advanced Wastewater Technology. He has also helped local community organizations fundraise millions of dollars and currently serves as Principal of Ramboll Environ.