Events
Events Calendar
Sustainable Dog House Challenge
Friday, March 31, 2023
12:00 pm - 4:30 pm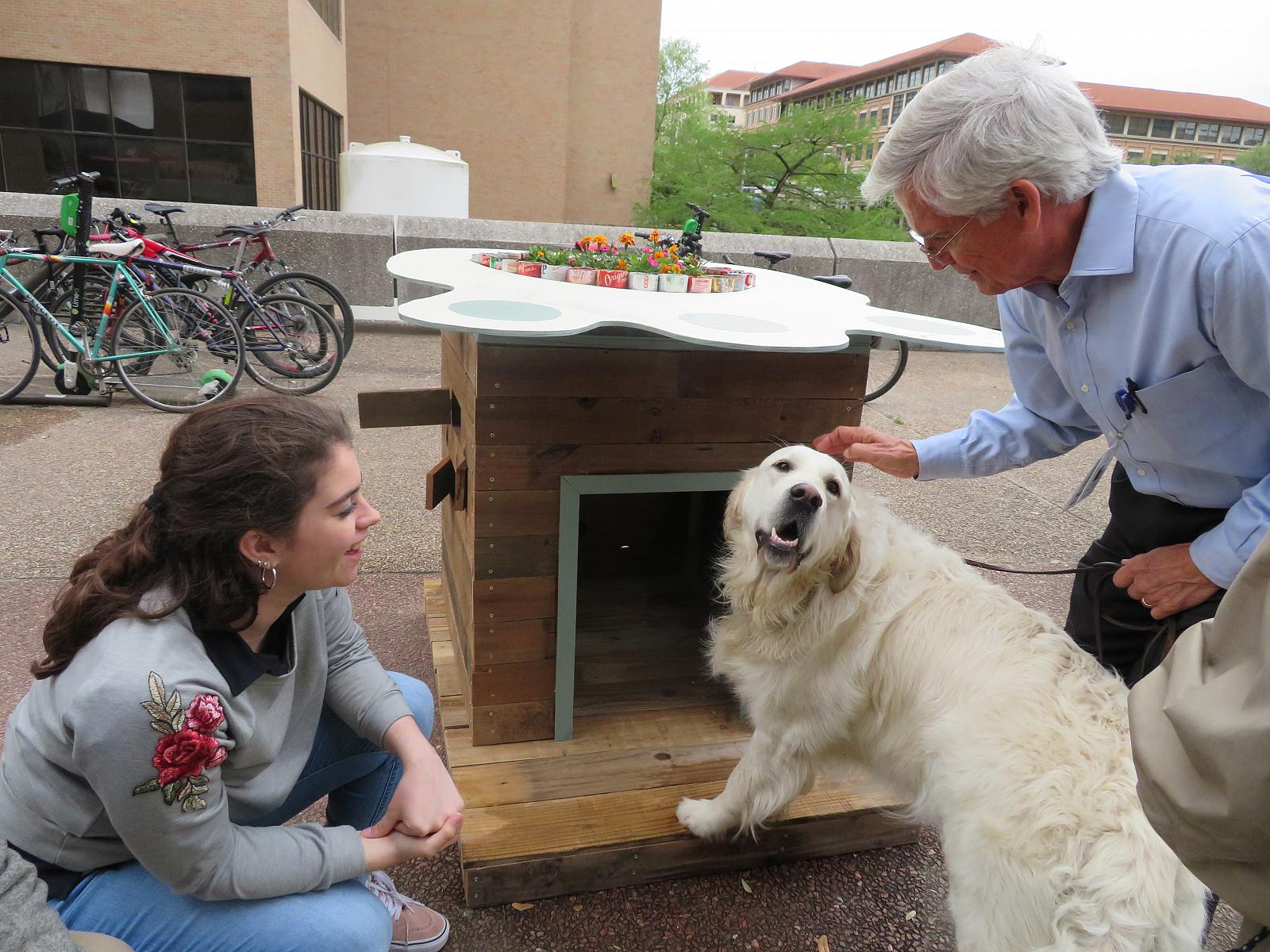 This year's Sustainable Dog House Challenge was planned in partnership with L.A. Fuess!
This annual competition allows CAEE students to build their very own sustainable dog house out of reused materials for a grand prize! It's an excellent opportunity for students to learn how to use industry-level tools, receive professional advice, practice sustainable engineering, and more. Teams must have at least 2-5 people and may have non-CAEE members so long as the majority of the team are CAEE students. Students were paired with industry mentors from L.A. Fuess, Gessner, Flynn Construction and Armstrong-Douglass.
10 – 11:30 AM
Team Check-in and House Setup
12 – 1 PM
OPEN HOUSE
1 – 3 PM
Judging
3 – 4 PM
Scoring
4 PM
Awards Ceremony
Thanks to our Industry Mentors and Judges!
L.A. Fuess
Gessner
Armstrong-Douglass
Flynn Construction
Datum & Datum Rios
: